Murnen Realty Advisors LLC
Murnen Realty Advisors LLC "the Company" was formed in 1998 by Rob Murnen for the main purpose of providing property management services for real estate investment properties owned by Rob and his partner/investor associates.
Murnen Realty Advisors LLC "the Company" was formed in 1998 by Robert "Rob" Murnen for the main purpose of providing property management services for real estate investment properties owned by Rob and his partner/investor associates. Since Rob has been a licensed real estate broker for over 30 years, the Company also provides occasional brokerage services, generally representing Rob or his partners whether buying a new property or selling an existing property.
Rob and the Company maintain the basic philosophy that apartment building residents, office building tenants and the investor owners of the properties under management should always be treated "the way Rob would want to be treated". This philosophy requires prompt, clear, logical, and honest communications and services-no exceptions. The Company has a reputation for maintaining the properties under its management in excellent condition and on budget over the life of the holding period and being quite profitable upon sale!
Background on Rob
Rob began his real estate career during his college years at UW and then Seattle U. In 1980, he began to manage a small apartment complex in the Capitol Hill area of Seattle. He was hired by Winton & Associates, Inc. as a Property Supervisor in 1981 overseeing a sizeable portfolio of apartment and office buildings located around Puget Sound. Up through 1997, Rob managed properties in Washington and Oregon which included not only conventional apartment buildings and office buildings, but also he supervised student housing properties in Pullman, condominium conversions in Issaquah, and newly constructed condominiums, also in Issaquah.
As Rob's ownership stakes grew in some of the properties under his management in the 1990's, he formed the Company in 1998. Aided by the help of key partners, the Company's primary assets under management included three large properties totaling 882 units located in the Dallas, Texas market acquired between 1999 and 2002. Those properties were ultimately all sold off by 2012. Meanwhile, additional apartment were bought, or sold, or both post-2000 including apartment complexes located in Centralia and Lacey.
Since 2012, Rob and his investor partners have acquired three office buildings in the Issaquah-Tacoma area, all of which are under the Company's management today. Additionally, the Company currently manages a luxury view 10-plex in northeast Tacoma.
Since 2015, Rob has also "flipped" five houses in the Tacoma-Burien area. These flips were a natural complement to the property management skills Rob has amassed over his lengthy career!
Our Story
Mr. Murnen, who is 61, graduated from Seattle University with a bachelor's degree in Business Administration-Finance in 1981. He managed a small apartment building his senior year and little did he know that this small job would lead to a long career in multi-family real estate. Upon graduating, he accepted a position as a Property Supervisor with Winton & Associates, Inc. The company's focus was to manage acquisitions of income producing properties made by the owners of the company, which were in the form of general and limited partnerships. Among other things, Mr. Murnen was responsible for preparation of budgets, implementation of capital improvements and supervision of on-site staffs at all of the company's apartment, office and condominium property locations throughout the states of Washington and Oregon.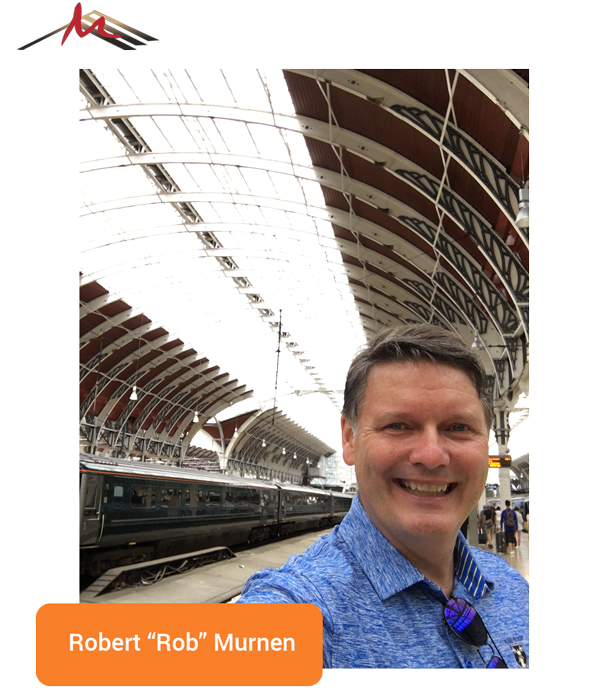 In 1989, Mr. Murnen earned his Washington state real estate broker's license and became a part owner of Winton Realty, Inc. He also became the Executive Vice President of Winton & Associates, Inc. In the early 1990's, and in a slight departure from the company's ordinary business, the two companies combined to facilitate the acquisition and conversion or construction and development of over 200 condominium units in the Seattle area. Mr. Murnen played a central role in the ultimate sales of all the units and in the process, was the prime mover in the development of two new HOA's, and their respective CC&R's. Additionally, he managed the process of the handing off HOA control to the individual owners.
From 1992 through 1997, the company headquarters moved to Houston and Mr. Murnen remained in Seattle, responsible for a portfolio of office, condominiums as well as conventional and student-housing type apartment properties located across the state. His expanded responsibilities included in-depth quarterly reporting to the various entities owning all of the properties in his region.
In the middle of 1997, the company and most of its properties were sold to ASR Investments Corp, a REIT based in Tucson, Arizona. Mr. Murnen became employed by ASR's management subsidiary, Heritage Residential Group, Inc., as a Vice President. His responsibilities included the management of the Washington state portfolio held by ASR as well as an assortment of fee managed properties.
In late 1997, Mr. Murnen resigned from Heritage to start his own company named Murnen Realty Advisors, LLC. Properties which were not sold to ASR (see above) became fee managed by his newly formed company. From 1999 through 2004, Mr. Murnen along with long-time employer and mentor, Don Winton, searched for new acquisitions and successfully co-organized and closed four (4) acquisitions including 882 Class-A apartment units in the Dallas Metroplex and 96 Class-B units in Lacey, Washington. Murnen Realty Advisors, LLC, was the management company in place for the length of the holding period with Mr. Murnen continuing to act as his own Property Supervisor in addition to being a key principle on each of the four LLC's loans. Mr. Murnen always maintains personal investment in the properties where he is a general partner or managing member.
During the time frame of 2002 to 2006, two of the four acquisitions referenced above were sold. Then, between October of 2011 through July of 2012, Mr. Murnen and his partners elected to sell their two remaining building totaling 596 units for a combined price of $48,500,000. All of the property sales Mr. Murnen has been directly involved in have resulted in annualized cash-on-cash returns to the investors exceeding 25%. As a testament to the excellent management practices provided by Murnen Realty Advisors, LLC, the most recently sold, St. Laurent (located in Grand Prairie, Texas) was awarded Property of the Year 2012 by the Apartment Association of Tarrant County (a.k.a. Fort Worth side of the DFW Metroplex), Texas shortly after the sale closed in July 2012. It was nominated for the award in May.
Between 2012 and 2018, Mr. Murnen has either formed or co-formed seven (7) entities with Mr. Winton which own investment real estate in the state of Washington. The acquisitions made include three (3) office buildings, three (3) apartment complexes, and one (1) tract of developable land with purchases prices totaling nearly $27,000,000. Over the last two years, two of the three apartment complexes were sold.
The company remains well positioned to take on additional properties whether they are apartment or office buildings, or vacant land for future development.
Interested In Investing With Us?
Periodically we have various investment opportunities available for accredited investors. Contact us for more information.